We just had to share this story with you! Al came in yesterday and we did not recognize him at first!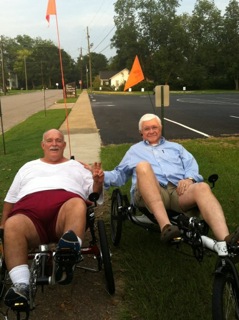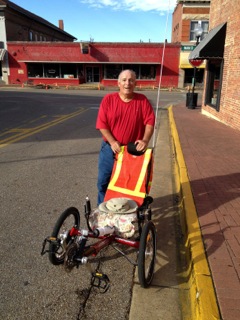 Jim,
it was really good to see you again. Here are some photos of my on-going journey. The photo on the left, is of me on my Greenspeed Magnum, weighing in at a mere 356 lbs. My brother in law is on my left aboard his Hase. The center photo was taken while crossing the 1000 mile mark on my odometer. Do you notice the 130lb. difference? On the right is my trike.
I cannot thank RideSouth enough for helping me achieve my goals. Life is enjoyable again. My cycling has gone from short trips around the block to 25-30 mile, daily rides. I am addicted!
Thank you again for all of your help, Jim.
Sincerely,
Al Cannon